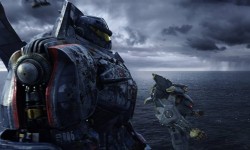 The good news is that more and more media outlets are picking up the story about
In Saturn's Rings
. There was a feature article on
Entertainment Weekly
this past week. Check out their
Facebook
page and give them a like.
Legendary Pictures, responsible for Pacific Rim (I can't wait for Friday!!!) is also hard at work on a new Godzilla movie. Check out my last update on it here. There are some exciting new tid-bits being revealed for the fans following the film. They've been showing some of the behind the scenes action, greenscreen shots and the like on their Facebook page or at their web site Godzilla-Movies.com. They're going to be at the SDCC, natch, so look for cool reveals there and they've launched another website Godzilla Encounter to build more buzz about the movie.
Just announced there will be a Godzilla panel discussion at the SDCC and they've released some info about that on their
official site. I cannot tell you how I wish I could be at the SDCC.
Fans are already eagerly awaiting its release in 2014. I'm certainly one of them. Godzilla even looks like Godzilla from what I can see. None of that "not Godzilla" stuff that Paramount tried to get to fly.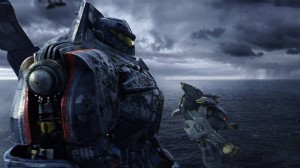 Finally Pacific Rim. I am so excited about this movie. I've heard some rumblings that this was a risk for Guillermo del toro to take. To put a big budget into a niche movie is kind of risky but isn't that what people are asking for? People complain that Hollywood doesn't take risks anymore because they know that anything worthwhile involves some kind of risk. So are we also going to condemn someone with great talent and vision for taking that risk? I hope not. I suspect there are plenty of people who will see Pacific Rim. I also expect word of mouth to do wonders for it. Everything I've seen so far makes me want to see this movie more and more. I've got my ticket. I will be reviewing it. K.