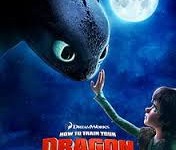 That's right, gentle reader, today is a medley of updates, impressions and thoughts. First up I saw a trailer for How To Train Your Dragon 2 and it gave me goosebumps! I got goosebumps watching the first How To Train Your Dragon. The visuals, even though they are stylized CGI are stunning. Yes I know it doesn't follow the books hardly at all but I enjoyed the movie anyway. Anyway check out the official trailer from Dreamworks:
Fabulous, no?
Now as you know I'm totally a fan of Pacific Rim. I love, love, loved that movie. I'm going to see it again next weekend. I might sneak away and see it again mid-week too. We'll just have to see. That being said, as a nerd, and let's be honest here, I am a nerd; I've been following Pacific Rim's performance at the box office. I know that if it does well enough, if it grosses enough money there will be a sequel and I really want a sequel. I want Pacific Rim to be a franchise. I want lots of Pacific Rim movies. The pundits say it needs to gross better than $40,000,000.00 domestically over its opening weekend to be on track for consideration for sequels. I'm hoping for it to do far better than that. It's not quite there as of this morning so I'm kind of hoping that Sunday is a huge movie day for Kaiju fans. It's an amazing movie. Go see it. Examples of the genre this excellent are few and far between.
Oh! And I went to Things From Another World and picked up a Gipsy Danger figure for my collection. They had Crimson Typhoon too but I didn't have the second generation Mothra and she was really nice so I got her instead. Things From Another World is sponsoring the Rose City Comic Con and they have a lot of cool stuff. I was transfixed by the wall o' Doctor Who collectables and they had several rows of Godzilla figures too. Yes this is a total plug but they're a good, locally owned business. They have a website at
www.tfaw.com
where you can order your own cool things rather than always wondering, "Where does he get all those toys?" 😉
Speaking of the Rose City Comic Con, that is coming up in September and I am very excited about it. I couldn't make it to the San Diego Comic Con this year, sadly but I will be going to the RCCC. Comic Cons are so much fun. I love seeing all of the amazing cosplay costumes and being amongst thousands of geeky, nerdy fans having fun. I also missed G-Fest this year, which is going on right now. One of these days I will make it to G-Fest.
Speaking of G-Fest and the SDCC Godzilla Encounter is still posting teasers and they're fantastic. Godzilla 2014 will have a discussion panel at the SDCC, those of you going might check it out if you're fans or looking forward to the new Godzilla movie. K.