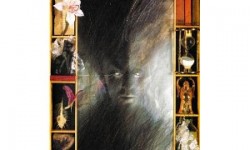 Whoa! The popular Sandman #1 is
free on Amazon
for the Kindle or Kindle Fire for a limited time. Now is your chance to get one of Neil Gaiman's most amazing stories for free. Thank you Amazon and DC Comics.
This is the product description on Amazon:
The first issue of the first volume of Neil Gaiman's horror/fantasy epic! An occultist accidentally traps Morpheus, the embodiment of Dreams, and holds him for 70 years. Finally free, Morpheus seeks his lost objects of power and rediscovers his place in the universe.
K.