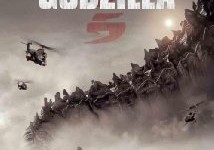 I just found this gem on Gareth Edward's Godzilla official Facebook page and OMG. I love it! I'm already gearing up to see the midnight showing on opening day. Check this out:
http://youtu.be/AYES8ZF-K9I
Well turns out this wasn't official and WB has scrubbed it. My apologies, gentle readers.
Here's the latest TV spot.
And