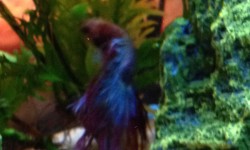 War In Flesh is off again and this time I am well pleased with how it's going. I had to purchase a new computer and between that and working overtime lately I haven't had any time for writing or blogging. Whilst setting up my new computer I went ahead and cruised the interwebz for some kind of editing software, with an emphasis on affordable (read "cheap" because I had just had to buy a new computer) and found something I kind of like.
I did make time this last weekend to read a novel. The first new fiction I've read in quite some time, as it turns out. I'm really glad that the novel I chose was The Martian by Andy Weir. It reminded me of how much I love reading science fiction. I'm also very much looking forward to the movie. In fact I'm going to put the trailer right here:
Casting Matt Damon as Mark Watney is brilliant. For my full review keep an eye out for it at Fangirl Nation
Also, Toho is planning on releasing a new Godzilla movie in 2016. This is in addition to the planned sequel to Gareth Edwards Godzilla due in theaters in 2018. Add Pacific Rim: Maelstrom into the mix for 2017 and we have monster movies coming out once a year for the next three years. Yay! That is, presuming everyone stays on schedule.
Alright, we've dealt with fiction, on to fish. Gipsy Danger died. I tried everything to diagnose and cure him but there was just nothing that helped. Looking back I think he came to me with a chronic columnaris infection that finally caught up to him. He had a mark on him that I thought was just a part of him but now, in hindsight I think it was the columnaris infection and I just didn't know what I was looking at. Anyway I tried everything and nothing worked. Poor Gipsy fought a good fight but it was just too much for him. I did 25% water changes daily. I adjusted his heater, put aquarium salt in the aquarium and in the last days, desperate, I put antibiotics in his water. Nothing helped. 12 hours before he died he was riding the current from his filter like he loved to do. He couldn't flare at Scunner because the snail climbed up to the top of the mountain decoration and refused to go back into the water after the antibiotics were added. I took him out of the tank and put him in another tank.
The hour during which Gipsy died he wanted to be close to me. He swam up to the front of his tank and stayed near my hand. I put my fingers on the glass and he hung there near them. Then he died. We buried him underneath a rose bush. I miss him still.
I evicted all of the other residents, bleached everything with 2% bleach water and got the tank set up again. The next day we went out and got Kiryu. He's no Gipsy Danger but he did need a good home. I didn't realize how hungry he was when we bought him. He was starving. He's been eating hungrily and getting more color every day. He was mostly white when I got him but now he's mostly blue and red. He's beautiful and he has also claimed the whole 10 gallons for himself. Also he discovered his reflection the other night and spent a good 20 minutes vigorously defending his territory from himself. It's almost time to put Scunner back in the tank. We'll see how Kiryu likes him.
Finally Flowers. The flowers have been gorgeous this year. I've gotten a bouquet of roses every week all summer long from my rose bushes. The lobelia bloomed and is still blooming. The mallow plant bloomed and the flowers lasted for the hummingbirds. There were two nests of hummingbirds this year and they had many chicks. They usually got up early and hopped around the clerodendrum having breakfast from the flowers for an hour before moving on. I loved to see them bounding around and chirruping.