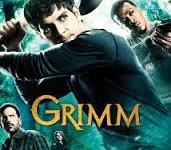 As much as I love the characters from In The Flesh and as much as I have outlined and imagined a great story for the sequel War In Flesh, I have had a lot of trouble getting motivated to write it. This is because my heart is really set on writing a space opera. I promised myself I could write a space opera when I was finished with In The Flesh but my beta readers and the few who have bought and read In The Flesh wanted a sequel and I thought, rather than make them wait, I would get to work on it. Sadly this has only led to delay after delay as I struggle to find the right words to express my ideas and tell the story.
Well last night I gave myself permission to get started on my space opera. I have so many ideas and can visualize so many scenes from it, plus the characters I've saved for it are some of my very favorites. That released the creative block and I am happy to say that I got some writing done on both War In Flesh and the new space opera. I don't have a good name for it yet.
The working title for my space opera is
Second Chances
, which is a terrible title. Hopefully something better will come to me as I write and then all I'll have to do is figure out how to change the title of a book in Scrivner. I'm very happy to be working on it. If things go the way they did last night not only will
War In Flesh
be completed sooner than if I had not allowed myself to work concurrently on
Second Chances
but also
Second Chances
will be ready to publish shortly after.
Today I have to see about getting a media pass for The Rose City Comic Con since I will be in Portland for that. I'll be writing up my impressions for the Geek Girl Project. David Guintoli of Grimm will be at the con and maybe I'll get to interview him. Although I don't have any good questions to ask yet so if you have any you'd like me to ask please let me know. K.