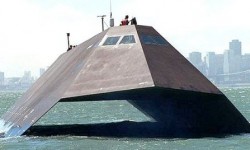 As promised I spent a good part of Saturday updating M31 Publishing so that it is all nice and pretty. I'm getting to know my way around WordPress just a bit and it is kind of fun. I still don't know everything but I'm making progress. I do hope you like the new layout and look.
War In Flesh got a good start on the second chapter. Evadne is making her first appearance in the sequel and I've named the new temple. Well of course she has to oversee the construction of the new temple, that's part of what she was supposed to do. The Lorelei II will figure prominently once again and I'm working on some tantalizing hints at their history.
Also since I now have my very own MacBook Air I spent the entire morning getting In The Flesh ready to be proofed for publishing on iTunes. I need to look it over very carefully and within the next couple of days it should be ready to upload. This is very exciting. It will take me a day or two to go over the formatting with a fine-toothed comb. I will keep you updated.
You should know that because I migrated from a PC to a Mac I had to get the Mac version of Scrivener. As a result I had to teach the spell-check all of the names I use in the Children of Flesh series. Thankfully it was fairly straightforward and I do enjoy using Scrivener.
Even more exciting than all of that I got started on a version of chapter two for War In Flesh that I really like. I'm planning on getting a lot more done today, providing life doesn't intrude. For now I must have a bagel and a cup of coffee, then music and writing, Hooray! I need to seriously start thinking about the romances in War in Flesh too. Stoic Dayyan is pining for Evadne and though she will never admit it, she is also (pining for him that is). K