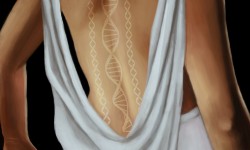 As you may have noticed I'm trying to expand M31 Publishing into a real, and interesting, Blog. I love science fiction, comic books, games of all kinds and a lot of things. I already have my tickets for Pacific Rim–the wait is KILLING me! Tomorrow I'm likely to drink some amazing beer and see The Lone Ranger (I know I shouldn't want to see it but I kind of do). Thanks to my ties to The Geek Girl Project I've got an in with Titan Comics and thanks to Bob Eggleton I've discovered In Saturn's Rings which I will keep track of and update you on. So check out www.M31Publishing.com for updates on all of this and War in Flesh as well as Second Chances and other books I'm working on.
What I'm finding is that people love to read about my garden. That works out well for me because I love to write about it.
I'm still publishing movie reviews on The Geek Girl Project. I'm reviewing the old Godzilla movies as well as doing a monthly series of movies called K.'s Guilty Pleasures. For all those old (and new) budget movies or just blockbusters that didn't bust the block.
War In Flesh is coming along slowly but very well. I feel the stuff I've written since I rebooted it is very good. I'm hoping to get some time this weekend to really get some serious work done on it. I'm having more ideas for Second Chances too and I'm torn between working on War In Flesh and Second Chances. I'm sure I'll figure it out. In The Flesh is available for your kindle on Amazon. K.