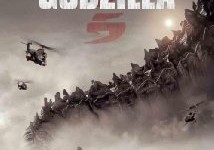 Yes it's the middle of the week and I was only going to blog on weekends but for Godzilla I'll gladly make an exception.
Warner Brothers and Legendary Pictures finally released an official trailer for the upcoming Godzilla movie. Feast your eyes on this:
From the looks of it Godzilla has returned to his original, force of nature, roots and I, for one, am very pleased. No more of the "cute" Godzilla please. The 1970's were not kind to Godzilla and neither was the Paramount version. It looks to me, if this trailer is anything to go by, that Gareth Edwards has brought the classic Godzilla back to life.
Here's a link to the official Godzilla Movie site too.